GHOSTSOFTHEPAST

SHAHWALI SHAYAN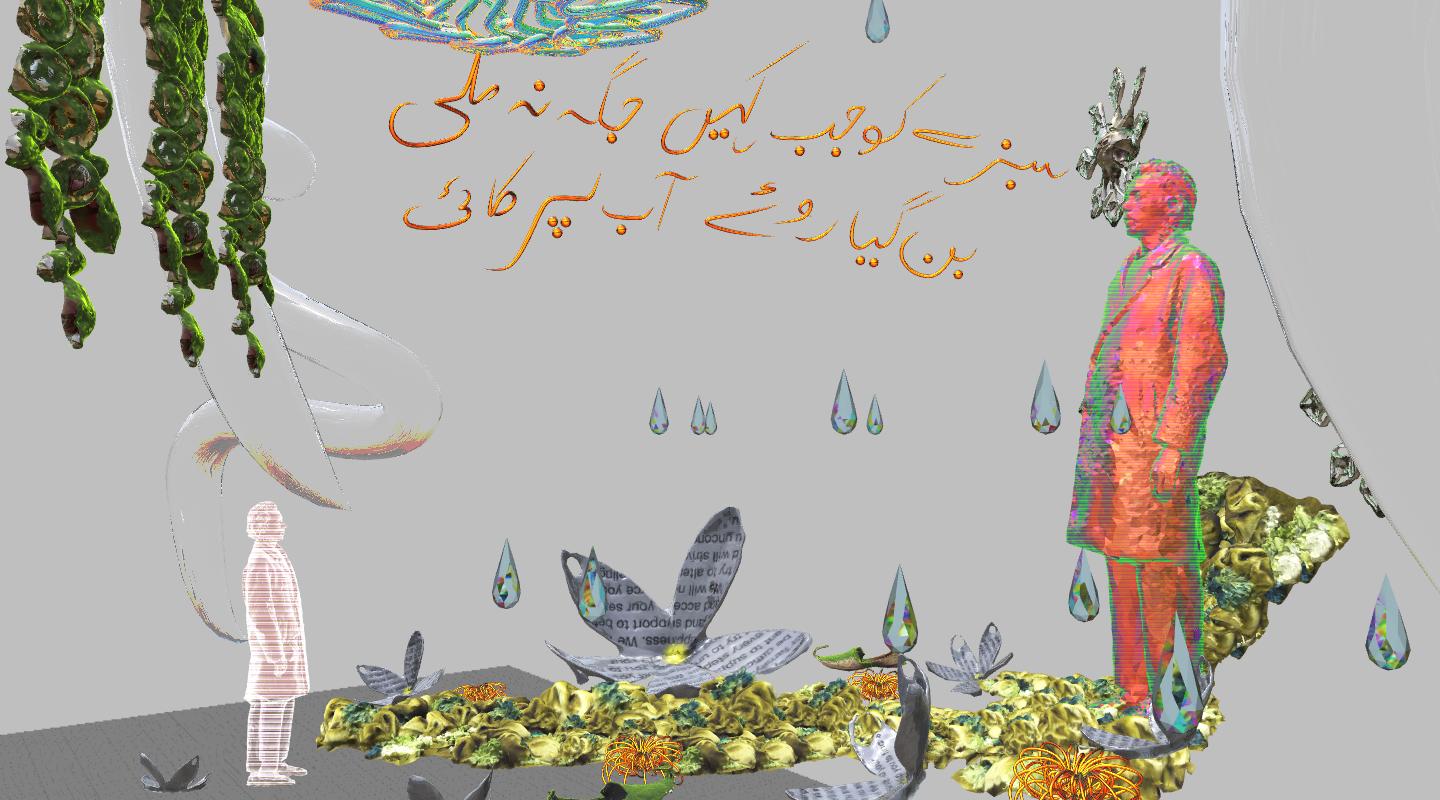 سبزے کو جب کہیں جگہ نہ ملی
بن گیا روئے آب پر کائ
'When there was no space for greenery on earth
It became moss on the surface of water'
- Urdu Proverb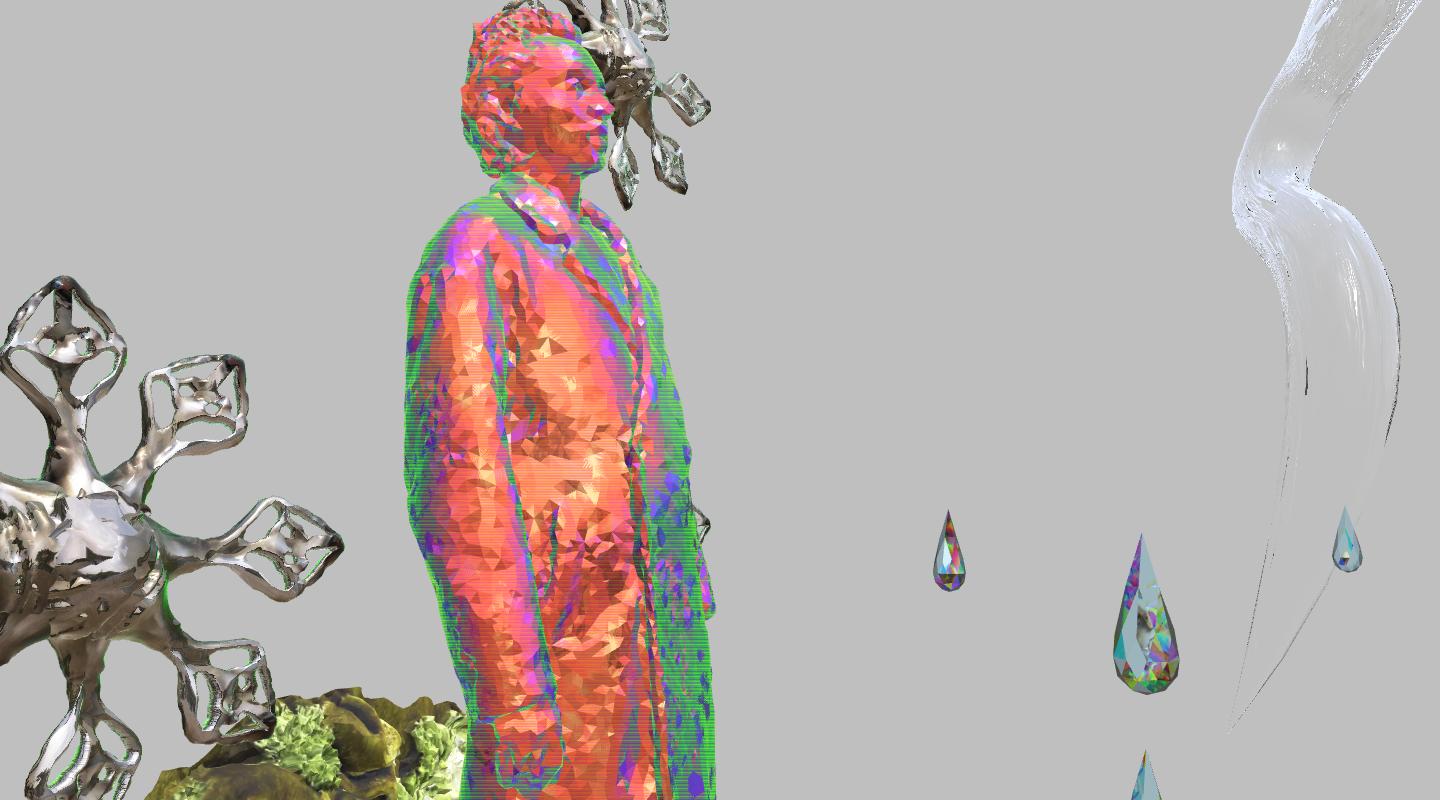 GhostsOfThePast is a ghost art exhibition that uses augmented reality (AR) to anchor a 3D digital collage inside the Tate Modern made out of visual elements that celebrate fragmented elements of my identity. In a ghost exhibition, the artwork is not physically present in the exhibition space, but rather is created and displayed using AR technology.

It uses 3D scans of physical objects from my world to build a visual language and include handmade moss-shaped embroidery, hand-made paper sculptures, objects of affection - my mother's earrings, my grandmother's Kohl liner bottle, and hand-made Khussas (Pakistani slippers) that my father wore on his wedding day.

Based on autoethnographic research and by taking inspiration from the Dadaists, GhostsofthePast is a contemporary reimagining of the art movement that challenges and questions traditional notions of art and identity. It is about subverting structures that exist in our society and structures that we have become conditioned to.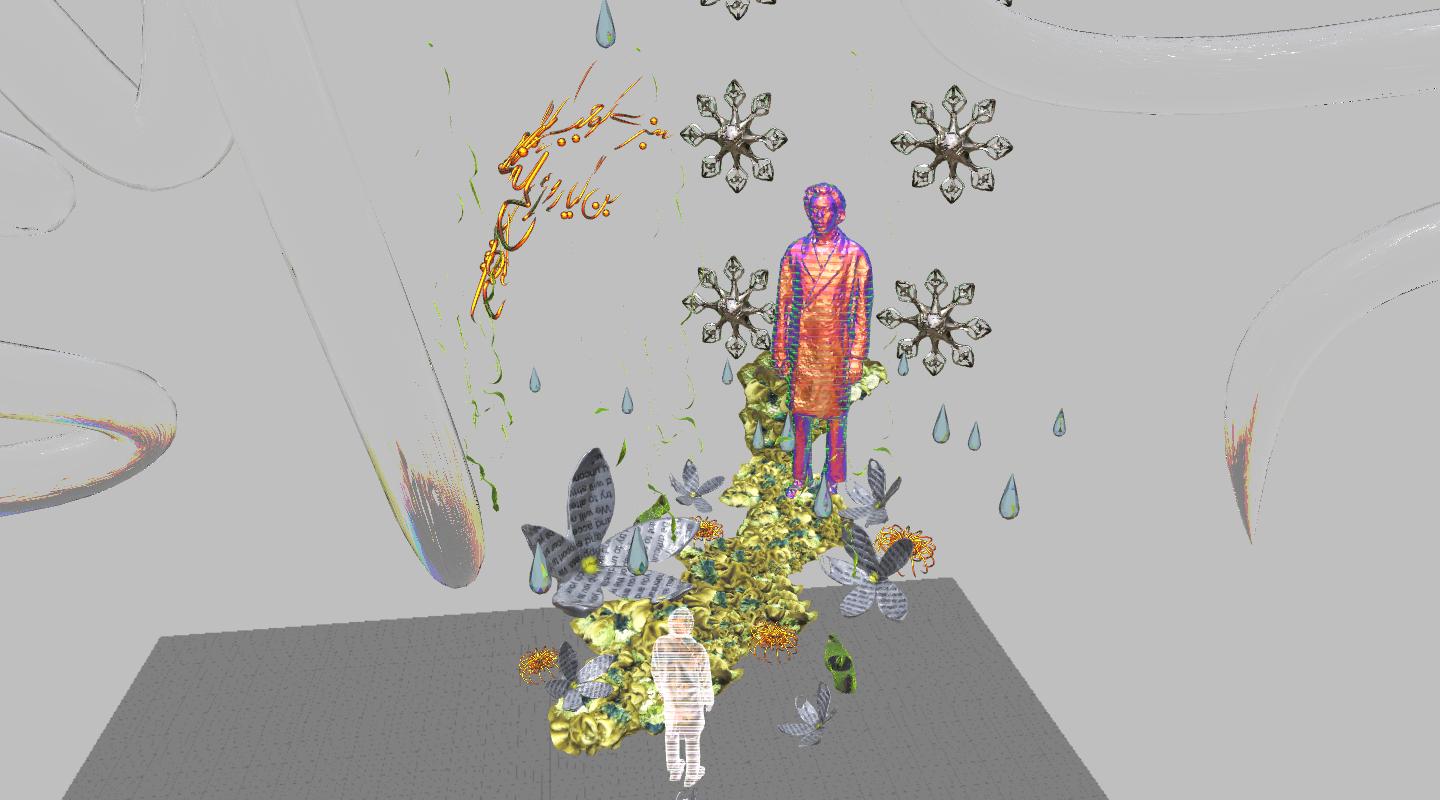 project website: ghosts.shahnanigans.co.uk
website & all social links: http://www.shahnanigans.co.uk/links
email: shahwali@shahnanigans.co.uk